The UCSF Department of Dermatology ranks among the world's top programs in skin research. We have over 20 research faculty working on cutting-edge research that spans fundamental skin biology to clinical trials. Areas of particular research focus include immunology, cutaneous oncology, microbiology, the microbiome, skin barrier function, and skin aging. Our department is also home to an NIH T32-funded physician-scientist training program, which supports the development of the next generation of skin scientists.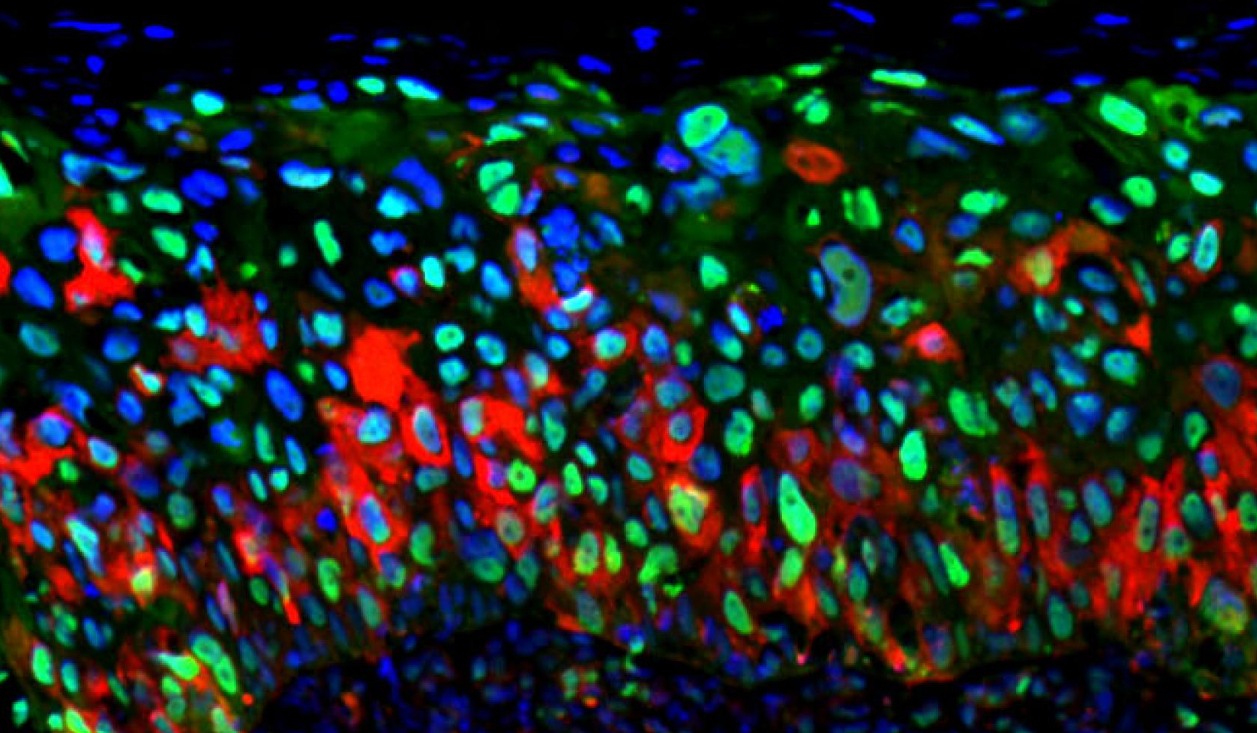 Cutaneous Oncology
Melanoma is a type of skin cancer that arises from melanocytes, the pigment producing cells in the body. It is the deadliest form of skin cancer and, as such, a major research priority within the Department of Dermatology at UCSF. Our clinicians see a high volume of patients with melanoma, and our dermatopathology service has one of the world's largest and most diverse archives of melanocytic tumors. These clinical specimens support a vibrant program of basic and translational research. Major areas of focus include understanding the etiology of melanoma, understanding the progression of melanoma, and learning how tumors develop resistance to targeted- and immuno- therapies. Researchers focus on a wide variety of clinical subtypes, including rare subtypes such as uveal melanoma, acral melanoma, and mucosal melanoma.
Immunology & Microbiology
Our skin is rich in immunological organs as well as home to billions of healthy bacteria. Our skin immune system in tandem with these microbes helps keep our skin healthy, promoting key functions such as wound healing and hair growth. Conversely, many skin diseases such as psoriasis, eczema, and autoimmune skin disease result from increased or inappropriate activation of our skin immune system. This can be due to a fundamental change in the immune system as well as to inappropriate responses to skin bacteria. At UCSF Dermatology, we are interested in understanding the basic principles of how the skin immune system works to support skin health, as well as the specific mechanisms that go awry in skin diseases, as these might provide new opportunities for treatment. Likewise, we aspire to understand how the skin microbiome interfaces with our immune system in these instances. Our research in these areas spans basic research to clinical trials, all with a long-term goal of harnessing this knowledge to promote skin health and treat inflammatory skin disease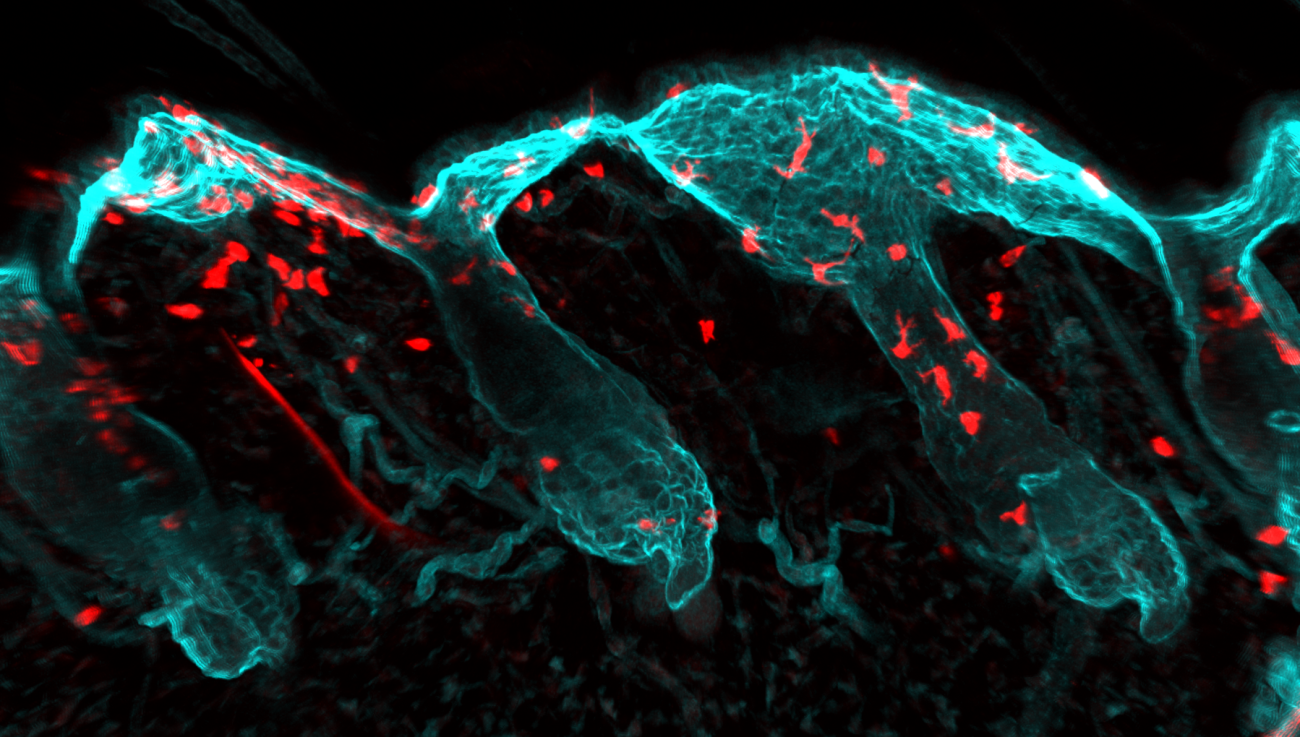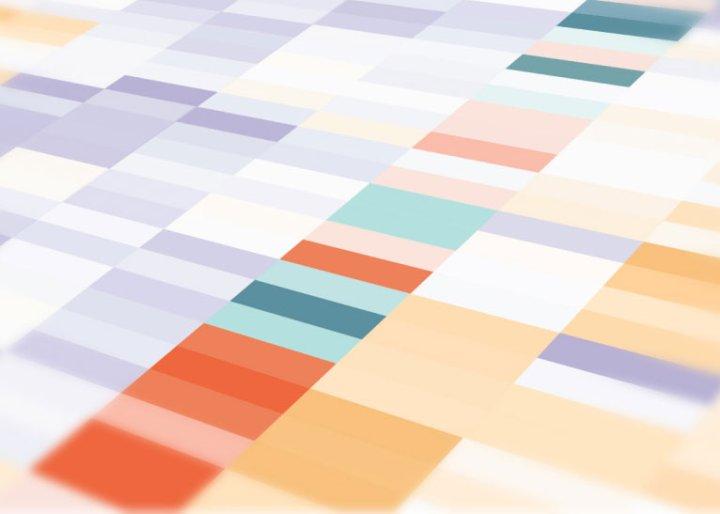 Skin diseases both common and rare can be better diagnosed and treated using genetic fingerprinting based on knowledge gained through a new UCSF study, according to researchers who developed new approaches to analyze gene activity in cells obtained from affected skin.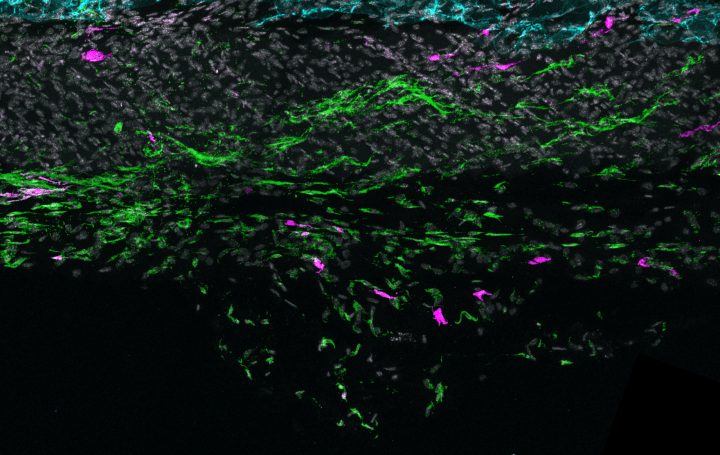 The surprise discovery of a new type of cell explains how distress to the skin early in life may prime a person for inflammatory skin disease later.
Our guts, skin and other regions of the body harbor trillions of microbes, as many as we have cells of our own.