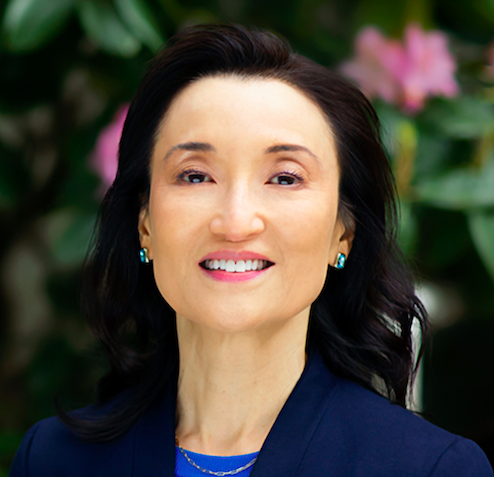 Research Summary
I am a medical oncologist specializing in hematologic malignancy, with a particular emphasis on Hodgkin's lymphoma, Non-Hodgkin's lymphoma, and skin lymphomas. I have conducted numerous clinical trials in each of these areas. My laboratory research focuses on developing patient-derived murine models for T cell lymphomas, as well as conducting pre-clinical studies of novel agents.

Physician Biography
Dr. Ai specializes in the research and treatment of non-Hodgkin's lymphoma, Hodgkin's lymphoma, cutaneous lymphoma and bone marrow transplantation. She cares for patients at the UCSF Helen Diller Family Comprehensive Cancer Center and Department of Dermatology. She serves as a co-director of the UCSF Cutaneous Lymphoma Program. Dr. Ai graduated top of her class from Beijing University in cell biology and genetics. She earned a Ph.D. in microbiology and immunology, as well as her M.D. degree from Stanford University School of Medicine. After a residency in medicine at UCSF and an oncology fellowship at Stanford University, Dr. Ai joined the faculty at UCSF in 2007. She serves on both the Hodgkin's lymphoma and T cell lymphoma committees, as well as the International Program of the National Comprehensive Cancer Care Network (NCCN). Dr. Ai's research focuses on novel approaches to lymphoma treatment, especially targeted agents for T cell lymphomas. She has published widely in medical and scientific journals.
Background Information
Education & Training
M.D.
,
2000
-
School of Medicine
,
Stanford University
Residency
, -
School of Medicine - Internal Medicine
,
University of California, San Francisco
Contact Info
400 Parnassus Avenue, #541
San Francisco, CA 94117
United States